CyberSecurityEducationGuides.org is owned and operated by Wiley University Services. Our content originates from many different education content writers. Our views and opinions are our own and for information purposes only. We want this website to serve as a directory guide, or an on-ramp, for educational programs as you explore the many options available. Please note the higher ed landscape is expansive; we do not include every option available and encourage you to conduct your own independent research.
Please view our advertiser disclosure to learn more about our content, how we are compensated, and what to expect if you submit a request for information form.
To get in contact with us for updates or anything else, please email here: olm@wiley.com.
Combined, the public and private sectors are investing hundreds of billions of dollars in information security and cyber defense. Right now, industry and government are scrambling to assemble teams of skilled cyber intelligence analysts, white-hat hackers, information security architects and engineers.
CybersecurityEducationGuides.org is here to support prospective graduate students as they transition from other IT jobs during one of the biggest IT hiring booms ever seen in the US.
Our Contributors
We took our cues directly from professionals in the field. Working with practicing information security professionals, as well as graduate students currently enrolled in cybersecurity programs, we curated only the most vital information gathered from interviews and web research with the goal of developing a user-friendly website.
Our talented team of staff writers who conducted the interviews and performed the research that went into this project have spent years writing about education, technology and cyber defense.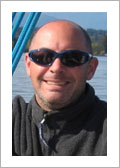 Scott Wilson – Scott is an author and information technology consultant based in the Pacific Northwest. He has a bachelor's degree in English from the University of Washington and has worked in the information technology industry for more than 20 years as a system administrator, IT manager, and consultant.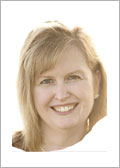 Susan Maphis – Susan is a writer and editor with a BA in Psychology. She has conducted research and written on topics related to higher education, technology and cybersecurity throughout her career. Susan's work has been published both in print and on many websites.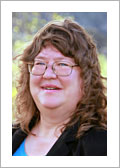 Dr. Helga George – Dr. George has spent several years writing about higher education, technology and information security. She transitioned to a career in writing after fulfilling her lifelong dream of performing research on plant defense chemicals.  She earned a BS in Agriculture from Cornell University, an MS in Plant Pathology from the University of Massachusetts in Amherst, and a Ph.D. in Plant Pathology from Cornell University. She also conducting postdoctoral research at the University of California Santa Barbara where she obtained a USDA grant to fund her research.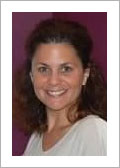 Rebecca Turley – Rebecca is a full-time writer and editor with a BA in Journalism and Communications. Throughout her career she has contributed to high-profile websites and blogs related to education, technology and information security.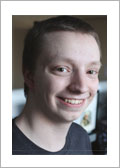 Steven Carver – Steven has a BS in Technical Writing. He has extensive experience with publishing data- and research-driven journalism, as well as technical research. Steven's work can be found on the web and in local magazines and newspapers.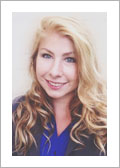 Hannah Coffman – Hannah is a writer and grant writing consultant with a BA in English. Over the past several years, she has developed online pieces and blogs on real estate, fundraising, and the non-profit sector. She has also researched and written on the topics of education and technology.
Our Mission
We've made every effort to anticipate the needs of prospective cybersecurity graduate students.
Our mission here at CyberSecurityMastersDegree.org is to serve as a comprehensive and completely unbiased resource for anyone interested in earning a master's degree in cybersecurity.
We set out to create a well-organized and easily accessible resource that provides clear answers to the questions prospective graduate students are likely to have, as well as creative solutions to common barriers that stand in the way of career advancement through graduate studies.
Our hope is that this resource will make it easier to select a graduate program and make informed decisions about the career paths available in information security.
At CybersecurityEducationGuides.org you will find:
A clearinghouse of information on the most popular and emerging certification options in the field of information security and cyber defense
State guides on cybersecurity initiatives, master's program options and employment opportunities
A comprehensive list of schools that have qualified for the esteemed Centers of Academic Excellence designations through the NSA and DHS
Salary data for each state, offering the clearest picture available of what cybersecurity professionals can expect to earn and how salaries differ across the country (from salary surveys conducted by the US Bureau of Labor Statistics, Sans Institute, and Robert Half Technology)
Career guides that offer details on competencies and qualifications for specific cybersecurity professional classifications
Student resources on education alternatives through cybersecurity bootcamps and massive open online courses
In-depth articles that provide key details on the recognized cybersecurity domains and the unique information security needs of different industries